Coated abrasives (CA) is the grinding tool that natural or synthetic abrasive grains coated on various backing materials. The most popular backing materials are cloth, paper, fire, film etc.
Now, more and more CA manufactures are using ceramic grains for some hard materials, especially to some corrosion- and acid-resistant stainless steels, titanium, Ni- and Co-based alloys. On some typical applications like surface grinding, centerless grinding etc.
2 advantages of Roy ceramic grains on CA market:
---
- Due to the self-sharpening feature, ceramic grinding ability can be maintained more time comparing with conventional grain. Conventional grain losing the grinding ability is much faster than Roy ceramic grain.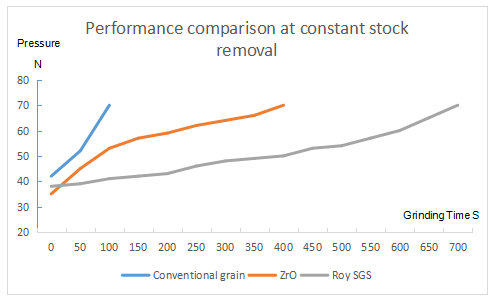 - -The coated product made with Roy ceramic grain can grind +60% more volume than conventional grain. And the grinding time is longer, the performance gap is more.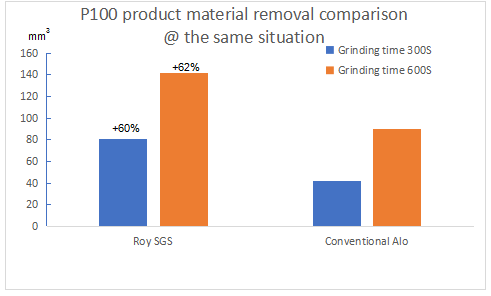 Download:
---

Roy Product Case Study For Coated Abrasives.pdf