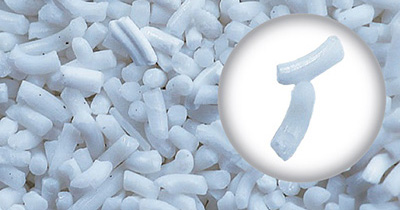 TG-A / TG-T is an revolutionary product that ROYMT specially designed for applications in bonded abrasives, thin wheels and coated belts.

We supply 3:1; 6:1 and 8:1 ratio of grain length/diameter in customized. Grit size is from 20~120
Features

---
● Physical

● Chemical

Benefits
---
Wheel using TG-A grain, due to the elongated shape of the gain, highly open structures are achievable. This creates an open structure with high permeability. This significantly lowers specific grinding energy and reaches high material removal rates. Bonding is also stronger for elongated grains compared to conventional grains, resulting in longer wheel life.

TG-T is primarily used in belts and thin wheels. The special shape can help grain stick to the belts, and perform positively in heat removal during grinding for thin wheels and coated belts.

Application
---

Ceramic Alumina Abrasive Datasheet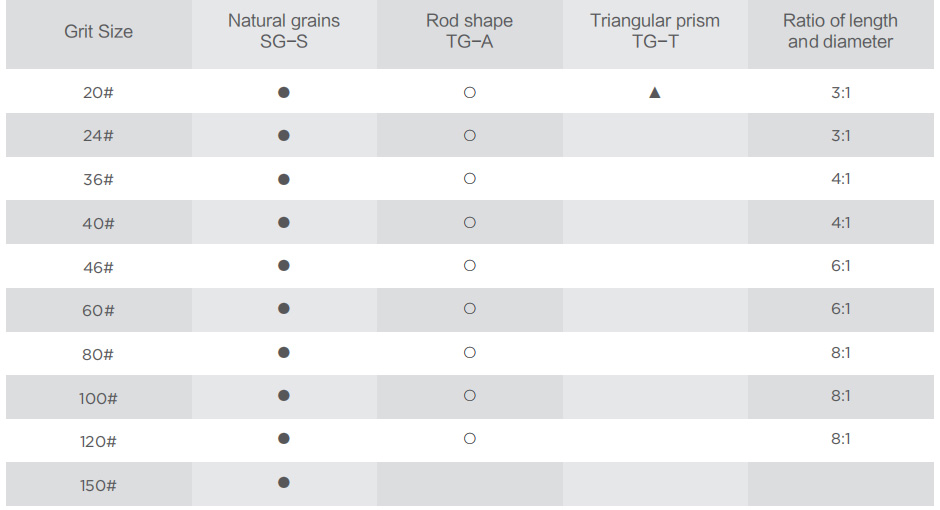 Remarks
---
● For the TG-A and TG-T products,the regular ratios of length/ diameter are listed in the above table.If customers have special requirement, we can provide parts per your request.