Sintered corundum grains are made of special alumina, rare earth oxides as additives, sintered at high temperatures. The crystalline grains are 2~5um. As abrasive grains exhibit high strength and hardness,bonded by resin to produce heavy load grinding wheel.
Physical Property
---
Grain Shapes
---
ROYMT has developed grains of rod shape(SR-A) and triangular plate(SR-P).

Application
---
Mainly used to build heavy load grinding wheel for rough grinding in steel factory.

SinteREDred Corundum Datasheet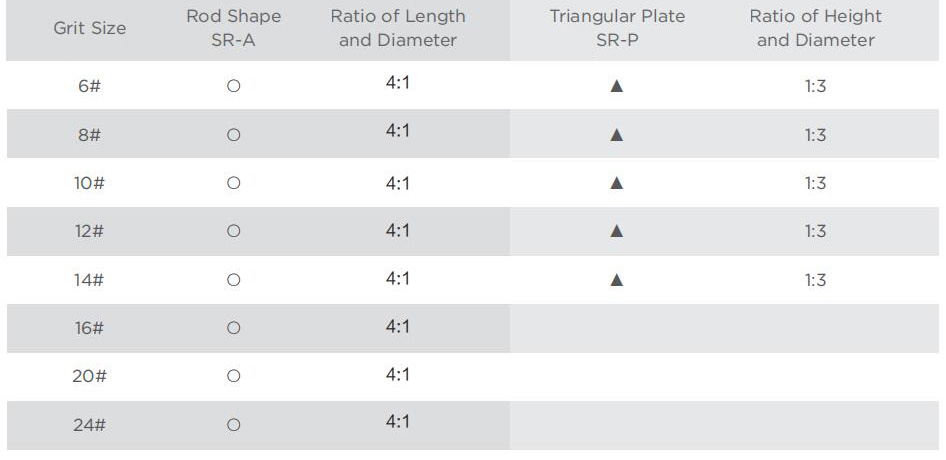 Remarks
---
For SR-A and SR-P,the regular ratio of length and diameter are list in above table, if customer has special requirement, we can provide grains according to your request.